Welcome to Hubbard Care Center and Rehab Clinic
Visitors- Please read the following guidelines for visits:
Please call a day in advance to schedule a visit.
All visitors need to screen in using the computer Kiosk.
All visitors need to wear a mask.
We are limited to 2 visitors.
Visits outside are encouraged. Please take advantage of this weather!!
updated 8/27/21
The Hubbard Care Center is
located
in the heart of Hardin County. Our facility is a 60-bed nursing facility, which has been providing care to families in Hubbard and surrounding communities since April 1997. The Hubbard Care Center is locally owned by Hubbard Care Center, Inc.
Our purpose here at the Hubbard Care Center is to provide around the clock care and service for the aged and disabled. We have the responsibility in supporting and directly providing this care and services. An important part of this responsibility is to observe and maintain the tradition of providing the highest standard of quality care for our residents. We must remember that each resident is important, deserves, and must always receive recognition as an individual.

We encourage interested families to schedule a tour of our facility, begin the process of applying for residency, or with other questions please call us at 641-864-3264!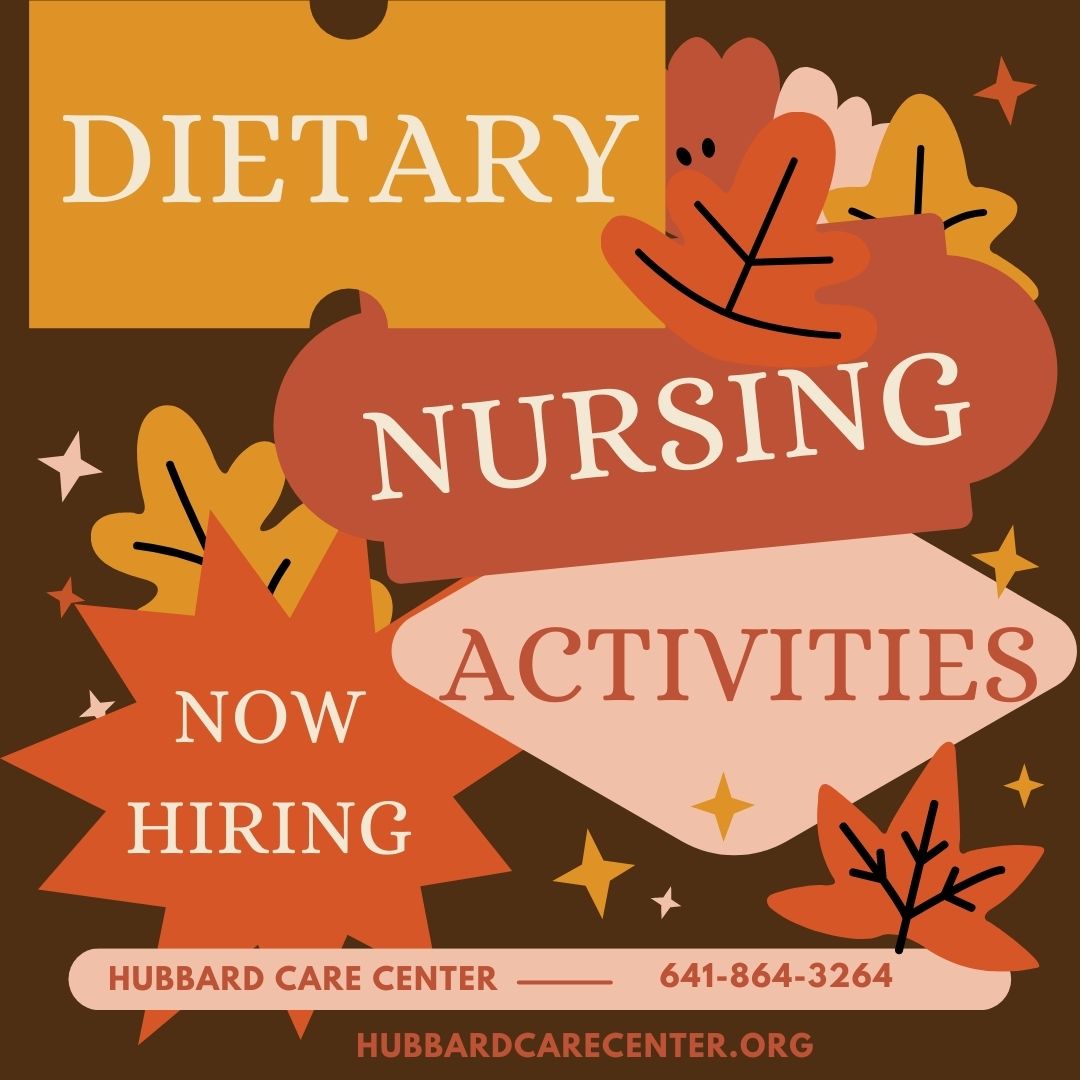 Fill out a pre-employment links to apply! We look forward to meeting YOU!