Our Plan and Updates Regarding COVID-19
Greetings to all of you who have loved ones at the Hubbard Care Center! We want to update you what is happening in our facility. 11/13/2020 A Note of Reflection:

A little more than a month ago, the Hubbard Care Center experienced a COVID outbreak that turned the lives of residents and staff literally upside down. We had PPE supplies ready to go, we had a COVID unit set up, we educated ourselves, but nothing could have prepared us for the storm that was coming. We cared and protected your loved ones, many staff working long hours and endless days in a row, giving their best to those in their care. The storm was relentless and eventually spread through the entire facility, affecting most of the residents and many staff as well. Our hearts ached for those who were sick, we cried for those we lost, and we laughed at ourselves when we were too tired to do anything else. It is only now that we have had no new positive cases of the virus for 14 days and can declare the outbreak over, that we can take a breath and reflect on our experience. There are so many to thank and the words seem shallow compared to our gratitude-to our staff, to our families, to our providers, and to our community. To the staff for long hours and extra shifts worked, to the families, your trust in us and patiently waiting for updates about your dear ones, to our providers for being available 24 hours a day with medical expertise, and to our community for the meals, snacks, words of encouragement, and prayers.

The storm has passed us, and it is with renewed dedication we provide your loved one with the very best of care, every day. Thank you for giving us the opportunity to serve.

10/9/2020

We are continuing with closed window visits. Please call us before you head to the care center to let us know you are coming.

We appreciate your continued support. Please don't hesitate to call us if you have any questions or concerns.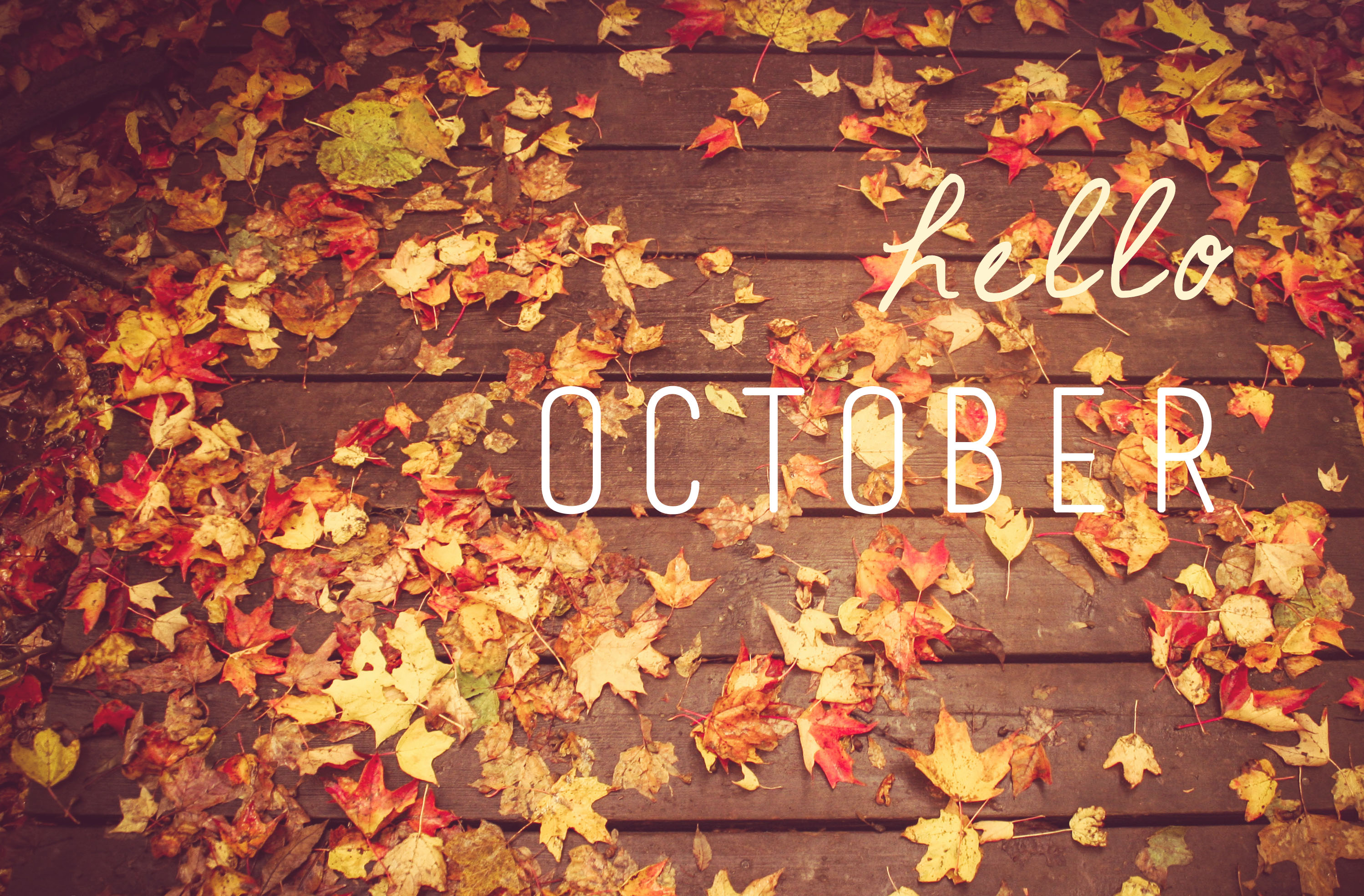 9/17/20
We had to cancel the Visit Weekend for Sept. 19th and 20th, 2020. We have called, emailed, and mailed information out to the responsbile party. We will continue with window visits, HOWEVER, windows will need to remain CLOSED at this time. If you are planning a window visit please remember that the sun is setting earlier and visits should end by dusk.
If you have any questions please call the care center and we would be happy to help you.
9/15/20 Dear family and friends:
We have mailed and emailed out information about another outdoor Visit Weekend this upcoming weekend Sept. 19 and 20th, 2020. If you would like to visit your family member please call us to set up a time. We ask during this weekend that we hold off on window visits so that we can accomodate all the scheduled visits for the weekend. We are again limiting the visit to 2 visitors at a time. If your family decides that you would like more than 1 time slot we ask that you schedule it on the opposite day than the other visit. If you would like more information or would like to sign up please call us at 641-864-3264. We look forward to hearing from everyone.
7/24/20 Dear family and friends:
In the past 2 weeks we have spent many hours weighing our options for visits to your loved one at the Hubbard Care Center. To make our decision more difficult, we often get conflicting guidance from our governing agencies. This is such an unknown path, that no one really can say with certainty what is the best route to move through the phased re-opening requirements. Our goal is to provide you and your loved ones with opportunities to have long awaited visits and spend precious time together, while at the same time keeping our residents safe and healthy. At this time, we are planning to continue with window visits and ask that you wear a mask and maintain a distance of 6 feet between you and your loved one. These things are all a part of phase one visits in the re-opening plan. In person visits inside the facility are not allowed at this phase. We will notify you each time we progress from one phase to the next.

An email was sent out to families on 7/24/20 with updates and detailed information about outdoor, social distanced, family visits at the end of August.
As always, if you have questions, please contact the Hubbard Care Center directly if have questions at [641] 864-3264.





5/22/20
Greetings to our Families and Friends:
This week has brought a significant re-opening of our state as officials have announced phased re-openings of many public places such as stores, hair salons, restaurants, movie theaters, and athletic events. This certainly brings us to question, when will families be allowed to visit their loved ones in long term care facilities?
Long term care facilities have been severely impacted by COVID19. Outbreaks have caused high infection rates and unfortunately, deaths. Our residents are a particularly vulnerable population and when combined with the risks of close quarter living in a health care setting, it is imperative to follow recommended guidelines to ensure our residents remain safe.
While we have not received final guidance from federal and state officials at the time of this letter, here are several things you can expect will be required:
1] Visitors will be screened for fever or any symptoms of COVID19 before visiting their loved one.
2] Visitors will be required to wear face masks, use hand sanitizer, and practice social distancing during their visit.
We, as a facility, will also need to comply with federal and state mandated criteria before we are able to re-open our facility to visitors. This may include testing plans, adequate supply of personal protective equipment, case status in the surrounding community, and case status within the facility.
We will certainly keep you updated as final guidance becomes available to us.
In the meantime, we continue to stay busy and healthy. In the past week we took a virtual field trip to tour the Iowa State Parks in celebration of their 100th anniversary. We also celebrated national pizza day with, of course, PIZZA! During craft time, we covered pine cones with peanut butter and bird seed and hung them in the trees outside. We are hoping to attract some new friends.
One final note-if you communicate with your loved one via mail, please include the full address on your cards and letters or they may not be delivered.
Here is the address-
Hubbard Care Center
PO Box 667
403 South State Street
Hubbard, Iowa 50122
Once again, thank you for your patience, support of our residents and staff, and your prayers as we continue to navigate the unknown. Again, don't hesitate to call Mary, Lindsay, or Angie with any of your concerns or questions.


5/12/20
Hello to our families and friends:
We wanted to keep you up to date about life at the Hubbard Care Center. We continue to be healthy and busy!
One word that would describe our past week is "CELEBRATE!" We have reminisced about our Mothers in "CELEBRATION" of Mother's Day and shared many precious memories. Cinco de Mayo was "CELEBRATED" with mini tacos and a FEISTA party! It was also Nurses Week and the staff brought in an amazing lunch for the entire staff to enjoy and to "CELEBRATE" Nurses Week.
23 residents enjoyed a trip to the Hubbard Arboretum last week on a beautiful spring afternoon. We took groups of 4 at a time in an abundance of caution and to maintain social distance. There were spring flowers blooming and the fresh air was welcomed by all!
Our priority continues to be the health and safety of our residents. At the recommendation of the CDC, direct care workers are wearing surgical masks and eye protection when assisting the residents. The daily employee screening process continues. Our facility remains closed and we have not received any direction of when family visits and outside activities may resume.
As always, we continue to be alert to the latest recommendations of the CDC, Iowa Department of Public Health, and the Iowa Health Care Association as the pandemic continues. Please feel free to contact Angie, Mary, or Lindsay if you have any questions or concerns.
We appreciate your thoughts, the acts of kindness that you have blessed us with, and your prayers.
4/29/20 We want to let you know that we are all healthy and keeping busy during this unprecedented time. We have found creative ways to communicate with friends and family and have even been able to enjoy some of our favorite entertainment using technology. We were honored to be a part of the presentation of a quilt of valor to Howard Linn in recognition of his military service.
We have received some questions regarding COVID-19 so we thought we would share the questions and answers with you.
*What is Hubbard Care Center's plan for continuing to deal with the novel coronavirus (COVID-19)?
Hubbard Care Center maintains enhanced protocols and procedures to prevent or limit the spread of infectious disease in our home. We continue to educate the staff on these policies and procedures and demonstrate understanding.
Our interdisciplinary team continues to receive and review information from the CDC and Iowa Department of Public Health daily. The team evaluates the risks and determines the appropriate actions as needed, including updating the plans that are in place.
*Can I visit the Hubbard Care Center?
We continue to follow guidance from the Centers for Medicare and Medicaid Services (CMS) to restrict all visitors from coming into the building, volunteers and vendors to only essential visits, such as end-of-life or required care and services. Such visits will be limited to minimize potential exposure in resident living spaces in the building.
Outside Visits
If you would like to visit your loved one through the window or through the fence in the court yard, that would be great. Just call and let us know when you are planning to visit. Please keep in mind that this type of visit requires that you and the person that you are visiting remain six feet apart during the visit. We may ask that you and the person that you are visiting each wear a mask (provided by the care center.)
If I have a family member at the end of life can I visit the care center?
The care center will follow the CDC recommendations of allowing visitors in the building for those residents who are approaching the final phase of life. "Final phase of life" is defined as; the individual exhibits signs and symptoms of imminent death, such as change in breathing pattern and unresponsiveness or increased lethargy and inability to safely consume oral nutrition/fluids. Immediate family will be allowed to visit. This includes spouse, adult children, son and daughter-in-law, adult grandchildren and siblings of the individual. No one under the age of 18 will be allowed to visit. Visits will be limited to two family members at a time. The family members who are planning to visit will be asked to call the care center upon their arrival. The facility staff will go through the screening and guidelines pertaining to the visit when they arrive at Hubbard Care Center.
Are medical providers still visiting the residents at the care center?
*Linda Gehrke, ARNP and Dr. Francis Pisney are conducting their visits via telehealth.
*Mary O'Connor, ARNP is making on site visits.
Telehealth Information/Consent Forms:
*In order for each medical provider to provide care/visits via telehealth we need to have a signed consent form. Mary Knutson, director of nursing, will call you to explain the telehealth visit and then the consent form will be sent to you via mail. Please sign the form and return it to the care center.
Will I be notified if there is a positive case of COVID-19 at the Hubbard Care Center, staff or a resident?
In the event that there is a positive COVID-19 test result, we will notify the residents, staff, volunteers and family as well as required government entities.
Will my family member have to change rooms if they test positive for COVID-19?
If a resident tests positive for COVID-19 they will move from their current room to a room in our designated isolation area at the end of the 200 hall. They will return to their regular room after they have recovered from the illness.
Will my family member have to be in isolation if they have to go to the ER or are admitted to the hospital?
If a resident has to go to the ER or is admitted to the hospital for any reason they will need to be in isolation for 14 days upon returning to the care center. This individual will receive a COVID-19 test before they are discharged from the hospital.
How can you be helpful?
You can be helpful in the following ways:
*Stay healthy and prevent spreading germs by following recommended guidelines: frequent handwashing, avoiding touching your eyes, nose and mouth, cover your mouth and nose with a tissue when coughing or sneezing and dispose of all tissues, and avoid contact with people who are ill.
*Stay in touch with your loved one. Please let us know what we can do to help facilitate this.
*Please pray for us and the wellbeing of our residents and staff.
If you have any further questions don't hesitate to call us and speak with Mary, Angie, or Lindsay at the care center!


Welcome to Hubbard Care Center and Rehab Clinic website! The Hubbard Care Center is located in the heart of Hardin County. Our facility is a 60-bed nursing facility, which has been providing care to families in Hubbard and surrounding communities since April 1997. The Hubbard Care Center is locally owned by Hubbard Care Center, Inc.

Our purpose here at the Hubbard Care Center is to provide around the clock care and service for the aged and disabled. We have the responsibility in supporting and directly providing this care and services. An important part of this responsibility is to observe and maintain the tradition of providing the highest standard of quality care for our residents. We must remember that each resident is important, deserves, and must always receive recognition as an individual.

We encourage interested families to schedule a tour of our facility, begin the process of applying for residency, or with other questions please call us at 641-864-3264!